Company Profile
"little giant" firm,global ozone system supplier
Qingdao Guolin Technology Group Co., Ltd. (hereinafter referred to as Guolin Technology) was established in 1994, which is a high-tech enterprise engaged in researching, manufacturing and trading. As a professional expert of Ozone solution, Guolin Technology invests itself in ozone generation mechanism study, ozone equipment design and manufacture, ozone application engineering design, installation, commissioning, operation and maintenance. It has an ozone equipment production base covering an area of more than 130 acres, which is making Guolin Technology become the leading enterprise in China's ozone industry. Guolin Technology (Stock code: 300786.SZ) was officially listed on the GEM of Shenzhen Stock Exchange on July 23, 2019, becoming the first listed enterprise of ozone industry.
Guolin Technology belives "The innovation of Technologies is the light illuminate the way to the future of being harmony. Guolin Technology perseveres in independent research and development of core technologies and has successfully achieved the capbility of making core components. With more than 30 years of efforts, it has conquered the manufacturing technologies of tube-type ozone generators, plate-type ozone generators, and electrolyzed water ozone generators. Guolin Technology has become a leading manufacturing enterprise in China that has successfully broken through the manufacturing technology of a series of ozone generators from 1kgO3/h to 10kgO3/h, 100kgO3/h, and 500 kgO3/h, its products widely used in municipal water, waste water, industry sewage, flue gas denitrification, chemical oxidation, petroleum, semiconductor, medical, agriculture and other fields.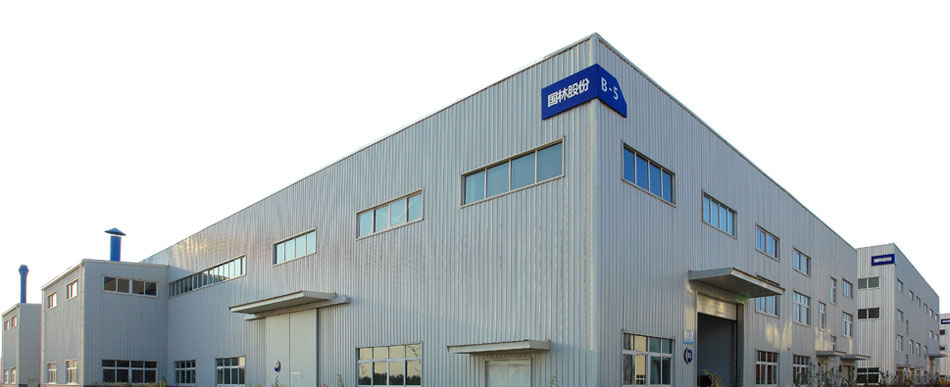 Founded in

1994

years

Listed in Shenzhen Stock Exchange in

2019

years

Stock Security Code

300786

Being a global ozone system supplier about

Near

30

years
The company's R & D center is granted the honor of the "Provincial enterprise Technology Center" and "Shandong Ozone Engineering Technology Research Center". Also, it has presided over the formulation of the national standard "Technical requirements for ozone generator for water and waste treatment" (GB/T37894-2019), presided over the revision of China's urban construction industry standard "Ozone generator for water and waste water treatment" (CJ/T322-2010); It undertook the national "Twelfth Five-Year Major Science and Technology Special Water project" project, the national "Thirteenth Five-Year Key Research and Development Plan" project, and the national "Thirteenth Five-Year Major science and Technology special Water project" project.
Guolin Technology is the first enterprise in ozone industry to be honored with the National Specialized "New Little Giant" title given by the Ministry of Industry and Information Technology. In addition, Guolin is recognized as environmental protection equipment manufacture enterprise with standard conditions of air pollution treatment , environmental protection equipment manufacture enterprise with standard conditions of sewage treatment , the state encouraged enterprise developed major environmental protection technology and supporting equipment. Guolin Technology is holding over a hundred patents, including invention patents, practical new-type patents, and software copyrights.
Guolin Technology has always committed to the "Develop Ozone Technology and Cast Green Industry ". Currently, it is becoming a global ozone system supplier, and will continue to focus on ozone technology research and application in the future. Guolin Technology always provides professional ozone system solutions for clients in different fields and with different needs.